We are not a political organization. We cannot solve the Middle East conflict. But we believe that the destinies of Palestinians and Israelis are inextricably linked and that we can help break barriers considered insurmountable. Music makes people emotionally receptive. The very structures and forms of music are central to human interaction. The West-Eastern Divan Orchestra opens up channels of communication based on equality, cooperation and justice for all. Our musicians don't just listen to music: they listen to each other.
"Our project may not change the world, but it is a step forward. Edward Said and myself see our project as an ongoing dialogue, where the universal, metaphysical language of music links with the continuous dialogue that we have with young people, and that young people have with each other."
"Our main principle is that separation between peoples is not a solution for any of the problems that divide peoples. And certainly ignorance of the other provides no help whatever. Cooperation and coexistence of the kind that music lived as we have lived, performed, shared and loved it together, might be."
THE WEST-EASTERN DIVAN ORCHESTRA
The West-Eastern Divan Orchestra evolved to become a professional orchestra of exceptional quality, but the organization has stayed true to its commitment nurturing young musicians and thinkers. Designated as a United Nations Global Advocate for Cultural Understanding, the Orchestra is as unique – and as necessary – today as it was in the beginning. Over the years, the vision of promoting transcultural dialogue through classical music has inspired additional initiatives and institutions to enhance the work of the West-Eastern Divan Orchestra.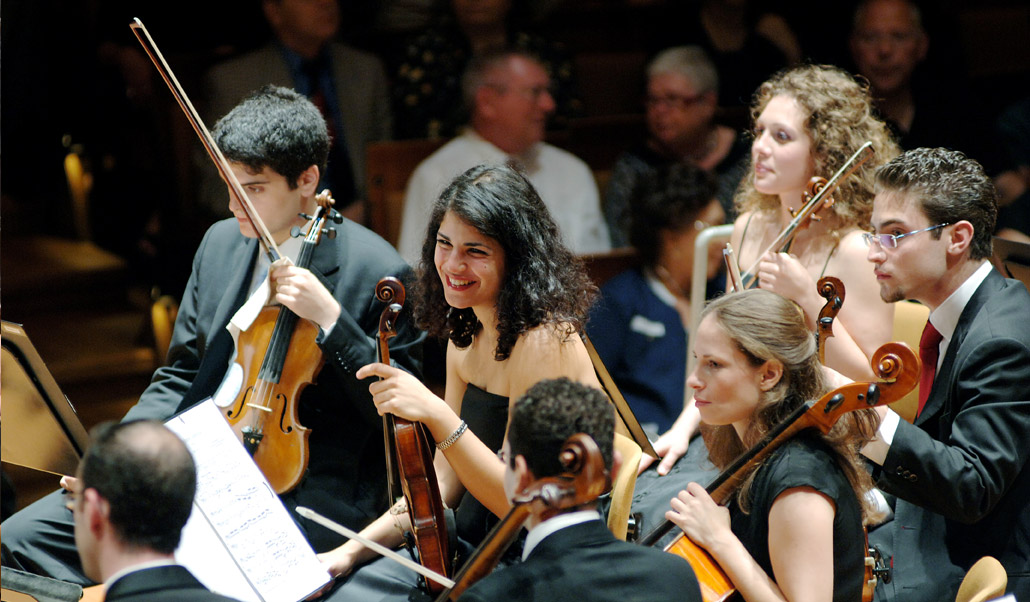 "This orchestra is a source of inspiration and a model for the Middle East and the rest of the world."
BARENBOIM-SAID AKADEMIE IN BERLIN (GERMANY)
The Barenboim-Said Akademie with its extraordinary concert hall Pierre Boulez Saal designed by Frank Gehry, offers an unprecedented conservatory of higher education for talented young musicians from the Middle East, North Africa, and around the world. The academy unites intensive music performance studies with a grounding in the humanities.
BARENBOIM-SAID MUSIC CENTER IN RAMALLAH (PALESTINE)
The Barenboim-Said Music Center provides music education for over 110 students from the age of 4-18 after school. The curriculum prepares the students to become professional musicians and gives them the chance to study at the Barenboim-Said Akademie in Berlin, Germany.